Since its creation in 1970, Otter Pops has been a beloved frozen treat and pop culture icon that has captivated hearts and taste buds for generations. While our classic otters have inspired millions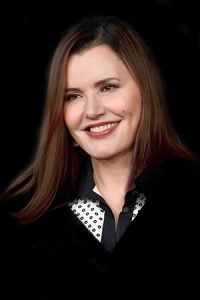 of Americans, it was important to us that they inspire both boys AND girls equally, which is why we're thrilled to announce that we've partnered with The Geena Davis Institute on Gender in Media to create 50/50 gender parity across our iconic otter mascots. We're proud to introduce four new characters you "otter" know, inspired by the bright, bold, and empowering women of today.
Similar to film and television characters, brand mascots are a significant influence in kids' lives, which is why our collective teams conducted the first systematic study of gender and race representations for leading U.S. product mascots. The findings, showcased in the link below, show a two-to-one ratio of male to female representation, with female mascots and mascots of color more likely to be represented as negative stereotypes.
We hope this study and our work to gender balance our Otter Pops mascots will inspire brands around the world to evaluate the impact that mascots have on children and consumers and make changes toward equal and positive gender representation.
MASCOTS MATTER: Gender and Race Representation in Consumer Processed Goods