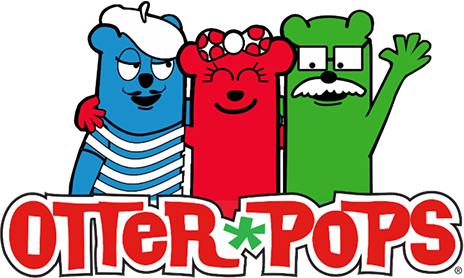 Since 1970, Otter Pops have brought real goodness, refreshment, and only the best vibes to freezers across the country. Our Otter Pops squad of iconic characters, including Strawberry Short Kook, Sir Isaac Lime, Lil' Orphan Orange, Poncho Punch, Alexander the Grape, and Louie Bloo Raspberry, help spread the flavor and fun to people of all ages.
Summer time, leisure time, or anytime, these sweet treats will help you chill out any time of year. So grab a box and become immersed in past youthful memories while creating new ones with family and friends in the now. Whether you find yourself at a music festival, picnic, or on the beach, Otter Pops are sure to make any good time really POP!
Giving Back
For many of us, few things are better than enjoying an ice cold freezer pop with family and friends. Even for young patients coping with cancer, a freezer pop can be an easy to eat tasty treat that helps hydrate. That's why we have proudly teamed up with the American Childhood Cancer Organization to donate freezers and unlimited Otter Pops to over 115 childhood cancer treatment centers across the country to date. We hope to bring happiness and smiles to all those spending long hours in hospitals or clinics. If you know a treatment center that would be interested, please help us in our efforts to trade a pop for a smile.